Clark Gregg, aka the actor who portrays Agent Coulson (Avengers, Agents of S.H.I.E.L.D.), spoke to a full house at the screening of his new movie, Trust Me, at the Seattle International Film Festival. Mister Gregg told a few stories about working on his delightful new film and during one of these amusing anecdotes he mentioned a film of co-star Sam Rockwell. Upon merely uttering Galaxy Quest, the audience spontaneously squealed and applauded. It was a minor reference in his tale but he stopped. His eyes twinkled (gah, those twinkly hot-dad-hot eyes) and he backed his story up. He said Galaxy Quest again and the audience applauded again. And he proclaimed, 'See, this is why I love Seattle." Yes, Agent Coulson, there is a magical place where the geeks roam free. Geekville. Nerdtown. Population: You and all your new friends.
This Clark Gregg fangirl moment is merely to illustrate how our little Emerald Isle is the fortunate home for the ambitions of many nerds, dorks, dweebs, and geeks. When the weather turns from dreary to glorious, we all plunk our butts down in dark movie theaters to partake in the longest and biggest film festival in the country. While the performing arts generally rely on Shakespeare in the Park, we boldly go to Star Trek in the park. Also, a new phenomenon is the serious spike in nerdy burlesque shows. Why? Well, the long answer is a lecture I'll give later this year at BurlyCon. The short answer is: because we can.
Two summers ago the Summer of Nerdlesque was a noteworthy anomaly. It was the brainchild of co-producers who wanted to share their promotional resources and shed light on a fad. Nerdlesque filled theater seats with butts. Happy butts. Butts that wanted more. And more they shall get. The ripple effects have been weird and magical. In 2011 and 2012 a few producers took a risk on shows with very specific content and those shows did exceptionally well. And those shows gave birth to new shows. Also, while this isn't true everywhere, the Seattle nerdlesque scene has held tight to the notion that to produce a nerd-themed show you must truly love that fandom yourself. No fake geeks. We aren't in it for the money. And, in true Northwest fashion, we want each other to succeed.
Thus, behold! The Summer of Nerdlesque is NIGH! To those who say you can't do theater in the summer I say, "Never give up! Never surrender!
Here is a listing of upcoming Seattle based nerdlesque events.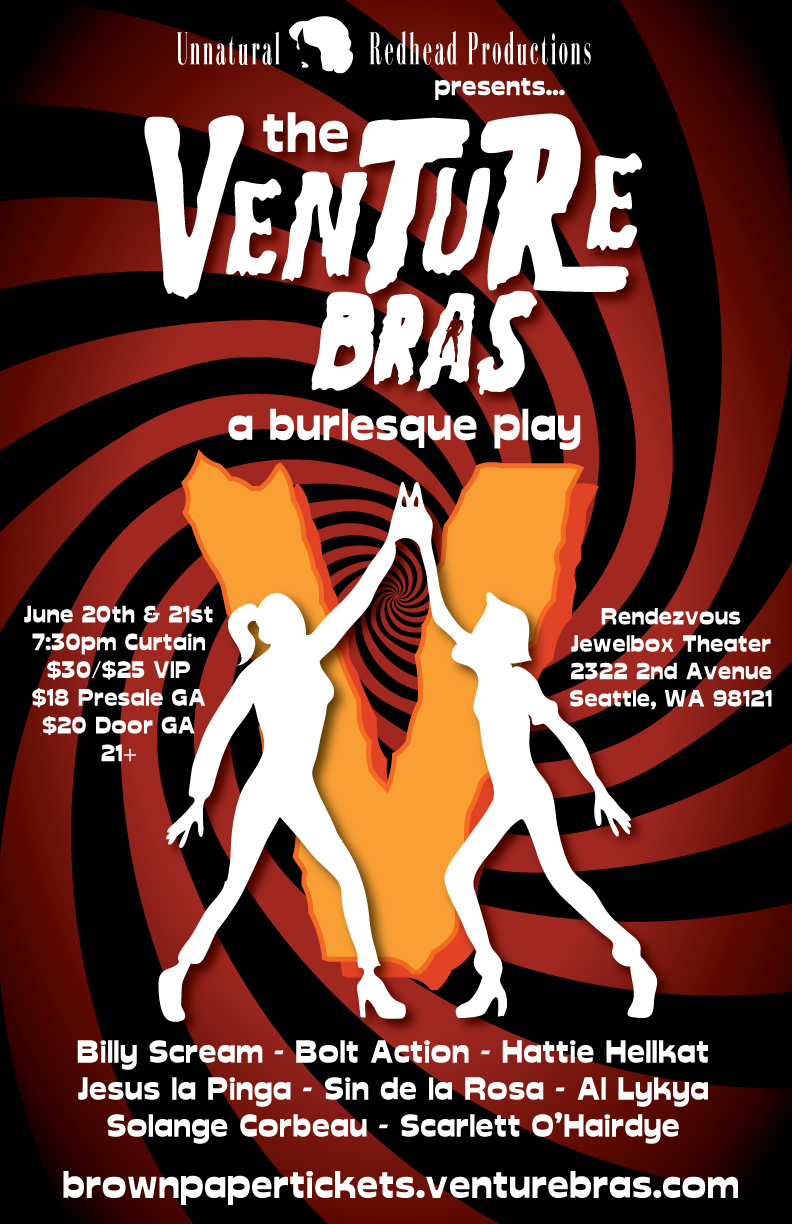 June 20-21
Produced by Unnatural Redhead Productions
A burlesque play inspired by The Venture Brothers
June 27-28
Produced by Pink Kryptonite Productions
An array of local burlesque performers experiment with your favorite TV characters (Dr. Who, Xena, How I Met Your Mother, Twin Peaks) doing all the naughty stuff they can't do on screen.

July 17-19
Produced by Smooches & Science and Sailor St Claire with Theatre Off Jackson
Set inside the highly dysfunctional ISIS offices, The Danger Zone is a fully-scripted burlesque play that combines all the hilarity of the animated series with the sexy fun of neo-burlesque.

July 18-26
Produced by Purple Devil Productions
An extravaganza of clever and sassy homage to the many worlds of Neil Gaiman.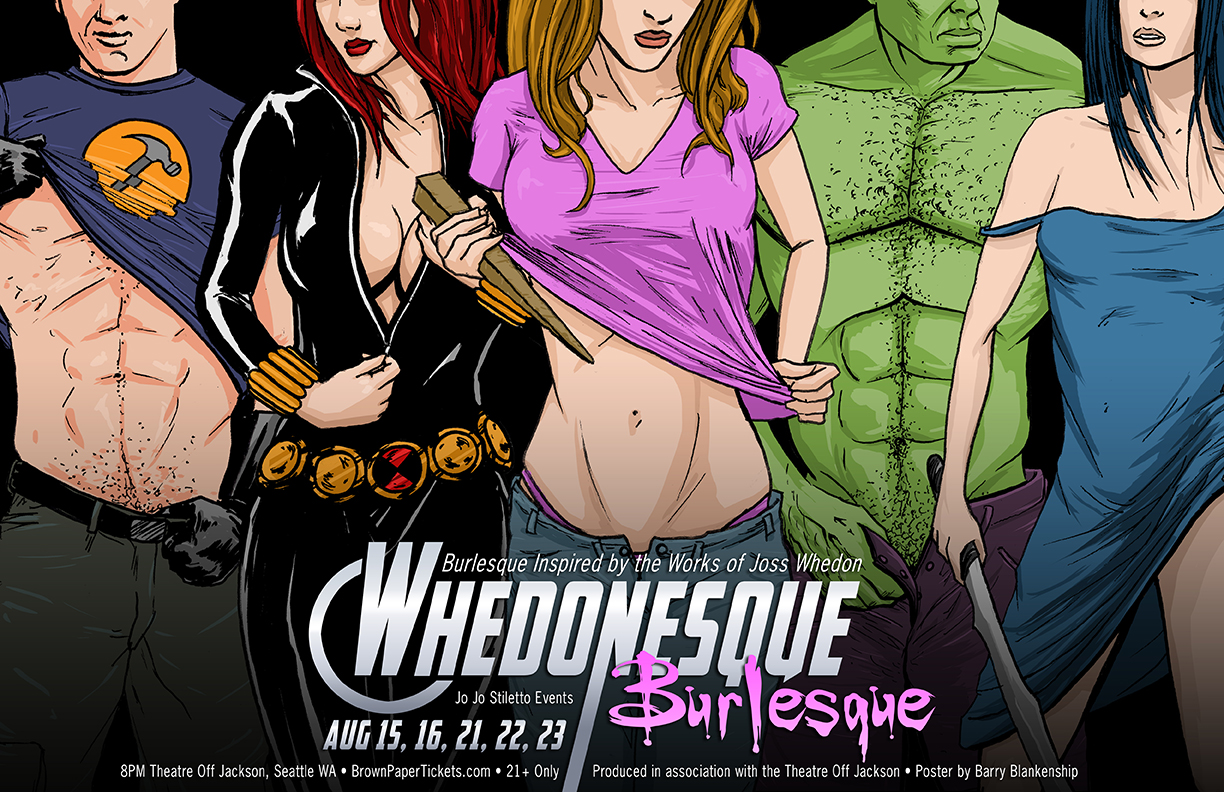 Aug 15-23
Produced by Jo Jo Stiletto Events in Association with the Theatre Off Jackson
One may say this is the show that started the the Summer of Nerdlesque trend back in 2011. Or, one may say it's just a whole mess of silly fun. We aim to misbehave. Sept 5-6
Produced by Songbird and Raven
A burlesque adventure boldly going where no booty has gone before.