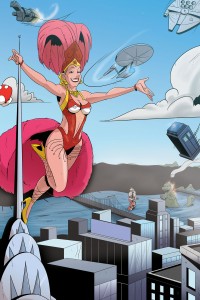 How many pop culture t-shirts can I fit in a carry-on suitcase? Which Kigurumi romper will best represent my mood: lemur, flying squirrel or blue owl? Where did I put my damn Lego earrings?! This is my internal monologue today as I prepare to pack for the first annual Nerdlesque Festival in New York.
The mission of this festival is "not to produce one festival to rule them all, but to acknowledge, celebrate, and encourage burlesque performance that is inspired by pop culture, geek culture and the experiences of the modern day nerd." The notion of an entire festival focused on the kind of burlesque that some in our community would like to ignore is rather audacious. It forces me to recall my first visit to the Burlesque Hall of Fame weekend and how I felt entirely welcome but also a little out of place. What I saw on stage rarely reflected my particular interests in burlesque. The Nerdlesque Festival feels like it was made just for me. I can't wait to spend a weekend with like-minded burlesque dweebs.
In the spirit of many other packing guides for burlesque festivals, here is one tailored just for "our" festival.
WHAT TO WEAR
Do I wear my "quotes of Firefly" t-shirt or my fabulous sparkle gown? This is the special dilemma of the Nerdlesque Festival performers and attendees. I think the rule here is to wear what makes you happy. Obscure references will be rewarded with squeals and adorkable laughter.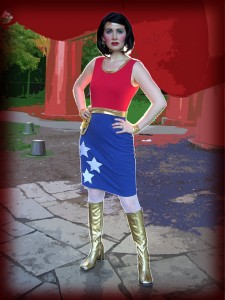 Keep in mind New York will likely be neither too warm nor too cold nor too dry nor too wet. Blargh. It's the worst weather to plan for so just expect a little of everything. You'll want comfortable clothes for the classes hosted by the New York School of Burlesque plus the kind of shoes that will get you from subway to shows to after-parties without regret. If I had planned ahead I would have bought a comfy cosplay dress from performer Scarlett O'Hairdye's Etsy shop. Instead, I'm gonna be rocking some geeky tees and a simple dress from Her Universe. I pray to Saint Agent Scully that my latest online order will deliver in time.
TSA AND YOU
The number of glitter weapons, strange armor and LED-lined costumes headed to this festival is likely far greater than any other festival in burlesque history. I can offer no specific advice other than plan ahead. Cosplay Medic Corps has some great tips for packing that are very relevant to our concerns.  The last time I traveled with my Captain Mal replica pistol I had it shipped to a fellow performer's office via Fed Ex. It was a pain in the ass but totally worth it. Plan ahead. Plan ahead. Plan ahead.
NETWORKING
I want your business card. Other performers will want your business card plus the many producers traveling to this festival will want your business card. If you don't have any please spend five whole minutes writing your name and contact info on tiny slips of paper and shove them into your wallet. I bet if you add a special quote from your favorite movie or tv show you'll make a few lifelong friends.
PACK YOUR SOCIAL MEDIA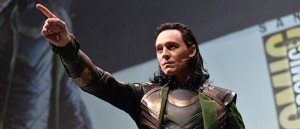 We are burdened with glorious purpose. We all have a vested interest in the success of this first annual Nerdlesque Festival and part of measuring that success is how the rest of our community will see it. Tweet. Instragram. Facebook. Start now. Turn those phones off during the shows but before and after let's go berserk with selfies and costume squees and unabashed praise of performers we love. This is our super power.
ANYTHING GOES ATTITUDE
You are a Liz Lemon finding all the other Liz Lemons. We are special snowflakes and get to celebrate all the other special snowflakes. No shame, babies. This is OUR weekend. Let's channel that nerdrage into NERDJUBILATION. If you can't find joy in the extraordinary expression of a fandom you don't necessarily identify with, then maybe this isn't the festival for you. Nerdjubi!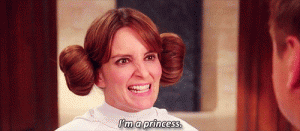 NERD TOURIST
This weekend is about celebrating fandom so why not follow that lead and find your own tourist destinations. On my last trip to New York I completely ignored all guidebooks and went on my own private pilgrimages. I visited the shop of the reality show Oddities and also searched (and failed) to find the exterior filming location of the apartment of television's Castle (aka, Nathan Fillion). No shame.
Here is a nerd guide from Buzzfead that highlights places like the Ghostbusters fire station and the Avengers headquarters plus a geek travel guide from NYC Go.
YOU ARE THE DROIDS I AM LOOKING FOR
Please come introduce yourself. I'll have my pockets full of postcards and schwag from BurlyCon, GeekGirlCon, and maybe some treats from Cards Against Humanity. I can't wait to meet all of you!