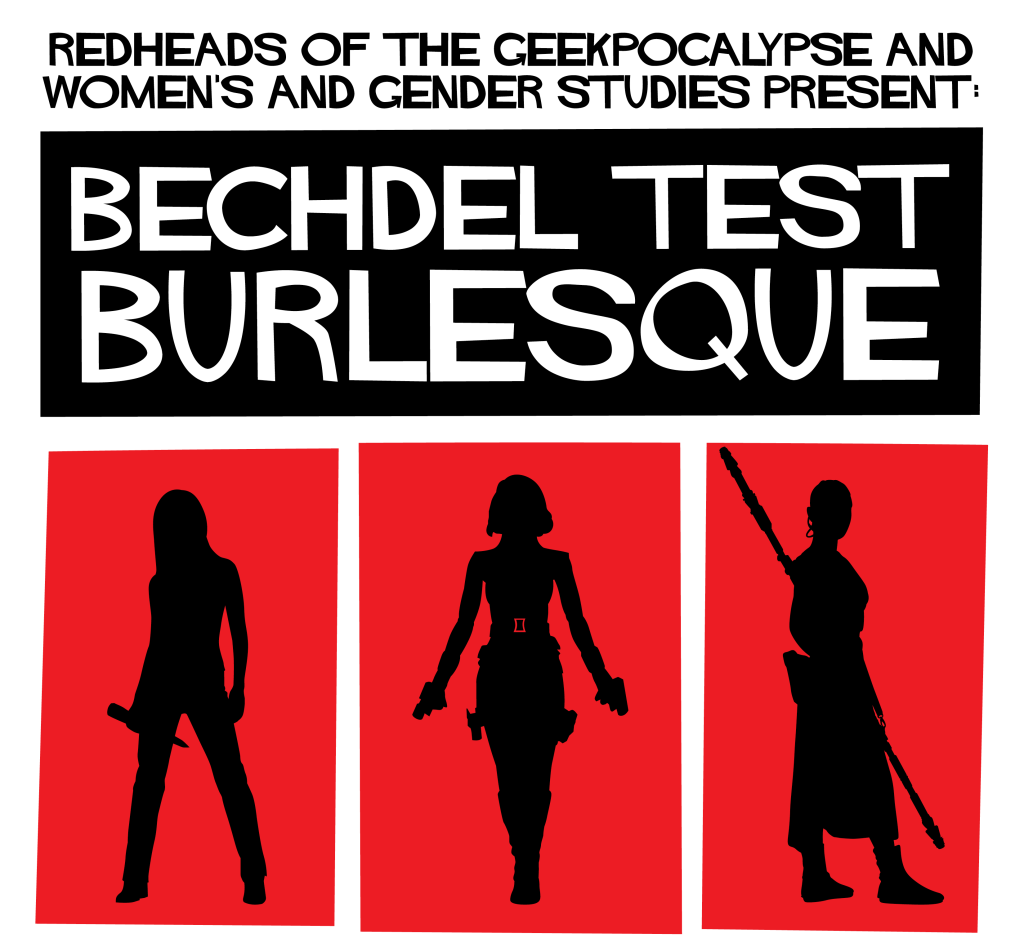 Bechdel Test Burlesque is a show I co-created with Sailor St. Claire, Sophie Maltease, Scarlett O'Hairdye, and Sin de la Rosa for GeekGirlCon in 2013. We performed it again in 2015 with a brand new cast and assumed we'd be putting it to bed for a while. We were wrong.
Thanks to the University of Oregon and Professor Edmond Chang we are now taking our little show with a big mission on tour to perform April 29th in Eugene on campus for students and April 30th in Portland (tickets on sale now). We are even a required text for a class at the University titled Gender and Popular Culture 'Heroes, Monsters, and Queens: Dressing Up as Critical Play.' Furthermore, I attended U of O. I'm a Duck. This is the strangest homecoming. Quack!
Our show visits Oregon on the heels of the Dita Von Teese Strip Strip Hooray Tour and the Suicide Girls Blackheart Burlesque Tour. As a human obsessed with burlesque and its relationship to politics and pop culture, these three shows when compared and contrasted paint an interesting picture. I wish those students could see all three and draw their own conclusions. I am fascinated by the wide spectrum of burlesque available to audiences. Take, for example, words used to describe these shows in reviews found online. One is described as 'flawless', the other as 'nerd orgy', and the other as 'smashing the patriarchy with striptease.' There is no right and wrong way to do feminism. Yet, a package of all three allows us to have valuable conversations about that the roles of women, media, and representation. Fun fact: all shows are produced BY WOMEN.
To add to that conversation, I want to share the notes from our program. Here is what each producer has to say about WHY we made Bechdel Test Burlesque: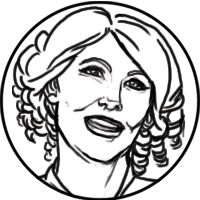 "Bechdel Test Burlesque is a big, feminist, double middle finger to the patriarchy, to slut shaming, to geek gatekeepers, and to every asshole who ever told me I couldn't do something. Every time I step onstage in all my non-compliant glory, I remember that somewhere there's an old white man who wishes he could be profiting off my insecurity… And then I strip twice as hard, just to spite him. That's Bechdel Test Burlesque." – Scarlett O'Hairdye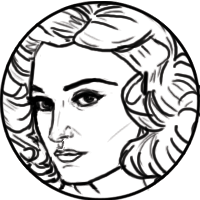 "Bechdel Test Burlesque is my favorite type of critical feminist inquiry. It revels in radical embodiment. It transforms harmful images, rewrites toxic narratives, and actively challenges the status quo. It's a show in which words like 'critical inquiry' and 'burlesque' are not diametrically opposed to one another, but work on and through each other to craft a better, more feminist world." – Sailor St. Claire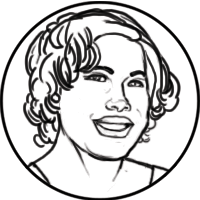 "Bechdel Test is not the end, nor the beginning. It is a step, ever onwards, continually marching towards the nebulous concept that is equality. The fact of the matter is we cannot wait for tomorrow. We cannot hope someone else will take up the mantle. It is all of our responsibility to change things today, to change things now. Bechdel Test Burlesque is my attempt, my small push, to move the dial ever closer to an end out of sight. Not just for women, but for all those voices left unheard." – Sin de la Rosa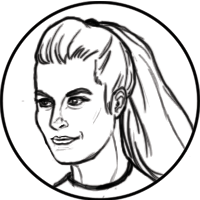 "As a wise person once told me (*coughcough* JoJo *hackhackcough*), 'We can do better.' Safe spaces and opportunities for everyone exist only if they are created, and Bechdel Test Burlesque strives to be one of those spaces and some of those opportunities. All efforts to go forward and improve, whether its artistically or politically or personally, should not plateau, should not say, 'that's good enough.' Bechdel Test Burlesque is just one stop on our collective journey to do better." – Sophie Maltease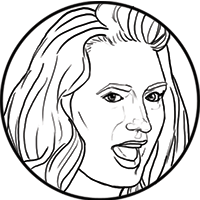 "I recently related burlesque performers to Browncoats. People don't like to be meddled with. Or be told what to do, what to think. When society tells us what we can and can't do with our bodies and what we shouldn't do with our fandom, burlesque performers aim to misbehave. My better world is full of opinionated strippers, social justice warriors, critics of popular culture, and rebelious audiences. Let's go be bad guys." – Jo Jo Stiletto
If you happen to want to bring Bechdel Test Burlesque to your town or university or potluck, drop me a line!
Artwork by Erin Livingston