The Burl-X-Files: The Truth Is Down There is shaping up to be the Northwest's largest X-Files fandom event of 2016. If you love the X-Files, if you are over 21, if you want to meet other fans like you, here are some reasons to believe. Tickets available now and going fast.
• There will be 14 unique, spooky, and sexy burlesque acts inspired by the X-Files.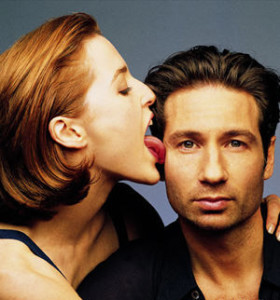 • Mulder and Scully will do things to each other they never did on screen. However, there are unsubstantiated reports that Gillian and David have done some of these things to each other.
• X-Files author Erica Fraga will be in attendance Jan 16th signing her book The LAX-Files.
• A new performer joining our cast, Bazuka Joe, is one of Chicago's world-famous Stage Door Johnnies. He also has competed at the Burlesque Hall of Fame weekend many times. We bet he looks great in a little red speedo.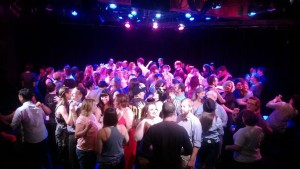 • The official after-party will have dancing, surprises, and prizes provided by our many sponsors. One prize is the kick-ass X-Files board game provided by IDW Publishing. Here is a picture of a past audience joining our cast for a special Post Modern Prometheus inspired moment.
• An auction benefiting the American Cancer Society in the name of Kim Manners will have unique X-Files memorabilia including many signed items from the main cast and crew of the X-files.
• If you have never seen the X-Files, we think you'll still have a good time. Our goal is to get you to go home and Netflix it right away.
• The lobby will host a fan art gallery featuring art from over 20 artists. Much of it will be given to our audience as prizes closing night.
• Performer Sailor St. Claire's act is inspired by the episode Humbug, which is also featured in her PhD dissertation.
• xfiles.news Editor Keva Anderson wrote, "Having seen it myself – twice – in the summer of 2013, I can tell you the show is both hilarious and moving and does a great job exploring the themes and characters we love."
• Producer Jo Jo Stiletto (that's me) is quite serious about her fandom. In addition to dressing the part of Scully for 20 years, I've organized the Can't Stop Believing X-Files focused panel at GeekGirlCon.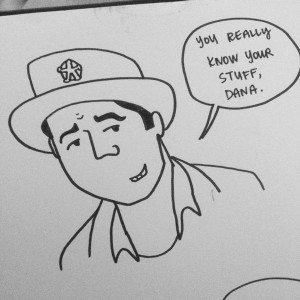 • You can buy a copy of the hilariously accurate zine "Scully Is Always Right" made by Bitch Media's online editor Sarah Mirk.
• Local radio personality and paranormal blogger Pepper Ashley wrote for Week in Weird, "I wish every fan could have experienced this with me."
We hope you can join us and find new ways to seek the truth, drink a cocktail, and wave your geek flag in anticipation of the new series airing on Fox. Ticket Link Here.